Brakes Service in York
From a safety perspective, your vehicle's brakes are its most important component. If you're going to be extra cautious about any one part, this should be it.
Our mechanics have an encyclopaedic knowledge of brakes, their components and the warning signs that can hint at a future failure. We carry out the following services to keep your car brakes safe and responsive:
Free brake checks and advice
Pad and shoe replacement
Brake fluid change
Disc replacement
Calliper replacement
Brake hose and pipe replacements
Handbrake linkage replacement
Brake fluid replacements
A lot of our customers ask us, how often should I get my brake fluid replaced?
Our response would be that you can never be too careful. For the average driver we would advise a brake fluid replacement every two years at the very least.
Brake fluid plays a crucial role in transforming the pressure you apply on the brake pedal onto the wheel hub. It naturally absorbs harmful moisture over time, which can affect its ability to do its job properly. That's why it's important to get your brake fluid checked and replaced regularly.
Visit us for a free brake check
You are always welcome to bring your vehicle to us for a brake check. Our expert mechanics will carefully assess every component of your brakes and diagnose any problems present. We won't charge you unless you ask us to undertake any work on the vehicle.
Brake checks should be carried out every 6 months to ensure your brakes are doing their job properly and will continue to do so. Like a visit to the GP, this is an essential guarantee of your safety.
If you drive a lot – and especially if you do that driving in towns and cities – we would recommend making regular brake checks an even higher priority than the average driver. Driving on York's short and often narrow roads causes a high level of wear-and-tear on brakes.
Here at Ivinson Autos we strive to offer the most careful and comprehensive brake service in York, whatever the condition we receive your vehicle in.
7B Centurion Park, Centurion Way,
Clifton Moor, York, YO30 4WW
Opening Hours:
Monday: 8am - 5pm
Tuesday: 8am - 5pm
Wednesday: 8am - 5pm
Thursday: 8am - 5pm
Friday: 8am - 5pm
Saturday & Sunday: Closed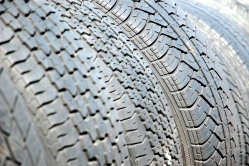 © Steve Snodgrass on Flickr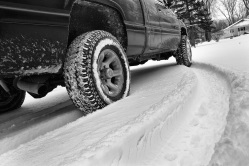 © lungstruck on Flickr