Ivinsons Autos is the #1 place to buy car tyres in York.
We're the York tyre stockists who are offering the very best tyre quality and customer service at fair prices to suit any budget. We stock tyres for all kinds of cars, vans and other light commercial vehicles – call now to find out whether we have what you need in stock.
Servicing as standard
Your new tyres won't be much use to you until they're safely attached to your car - that's where our full tyre-fitting service comes in! Buy your tyres from us and we'll remove and dispose of your old tyres, fit the new ones and check your valves and balancing for safety problems, so you can leave our garage with total peace of mind.
Leading brands in stock
Good tyres are essential to your safety and driving experience, which means you don't want to be buying a product made by just anyone, but by one of the most trusted manufacturers. We stock a fantastic range of products from respected brands including Michelin, Continental, Goodyear, Pirelli, Dunlop and Bridgestone. When you buy tyres from us, you're buying the best.
Great deals on quality tyres
We think you'll be amazed at the value-for-money on offer across our top quality range of tyres. Whether you want to find the least expensive tyres for the job or you're shopping for a high-end product, we can cater for your requirements. Visit our garage, and our representatives will be delighted to help you find a brilliant set of tyres to suit your budget.
How often do tyres need to be replaced?
Mileage, vehicle type and tyre model are amongst the many factors which affect a tyre's lifespan – the fact that all three can vary greatly between drivers means it's hard to put an exact figure on how often your tyres should be changed. One thing you can do, however, is check for signs that your tyres may be wearing out, such as wobbling wheels or superficial damage including cracks and worn-away patches. If, for whatever reason, you suspect your tyres could need changing, we recommend you ask an expert's opinion.
7B Centurion Park, Centurion Way,
Clifton Moor, York, YO30 4WW
Opening Hours:
Monday: 8am - 5pm
Tuesday: 8am - 5pm
Wednesday: 8am - 5pm
Thursday: 8am - 5pm
Friday: 8am - 5pm
Saturday & Sunday: Closed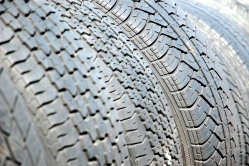 © Steve Snodgrass on Flickr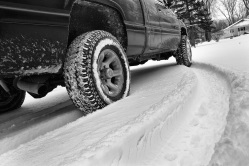 © lungstruck on Flickr